Hello, fellow food enthusiasts! I'm absolutely thrilled to take you on a journey through my culinary experiences here at Thermodyne. With close to twenty years in the culinary world, I've had the privilege of creating mouthwatering dishes in various corners of the globe. From bustling cities to serene landscapes, my love for cooking has taken me on an incredible adventure. I'm particularly excited to share how this journey has led me to my current role as the Director of Culinary Operations at Thermodyne.
Exploring the World's Flavors
My culinary journey began nearly two decades ago, and it all started in the mesmerizing country of Ireland. The flavors and traditions I absorbed during my time there left an indelible mark on my cooking style. The journey across continents and cultures has allowed me to refine my skills and techniques, building a diverse culinary foundation that I bring to every dish I create.
Leaving My Culinary Footprints
Throughout my career, I've had the pleasure of leaving my culinary mark across the United States. From Pennsylvania to Michigan, Tennessee to Florida, Massachusetts to New York, each place has contributed to shaping my skills and expanding my repertoire. Each kitchen I've worked in has added its own unique touch to my culinary journey.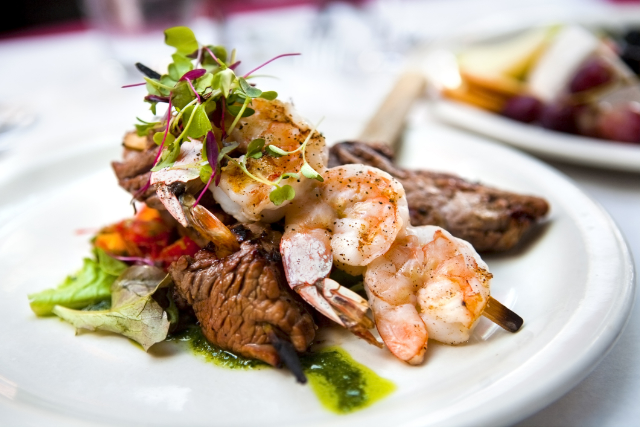 A Spectrum of Culinary Experiences
From the cozy ambiance of local bar and grills to the exquisite settings of five-star hotels, my culinary journey has been a mosaic of experiences. Every establishment has provided a canvas for me to infuse creativity into my culinary creations, resulting in an array of unforgettable dining experiences.
Sharing the Culinary Journey
Through this blog, I'm excited to share my insights, recipes, and tips gathered from years of culinary exploration. Whether you're an experienced chef looking to refine your techniques or an eager beginner, the world of cooking always has something new to offer. Join me as we delve into the realm of ingredients, techniques, and stories that come to life when flavors meld harmoniously.
Stay Tuned: Unveiling the Culinary Journey
As I take on the role of Director of Culinary Operations at Thermodyne, I'm eager to share my culinary journey with you through this platform. From fundamental techniques to innovative flavor combinations, I'll guide you through my culinary experiences, inspiring you to enhance your own cooking endeavors.
Get ready to be inspired, educated, and tempted as I unfold my culinary adventures. Together, we'll explore the artistry that transforms ingredients into culinary masterpieces. Whether you're looking to refine your skills or simply savor delicious flavors, my passion and expertise are here to fuel your own culinary passions.
At Thermodyne, I'm honored to lead the culinary operations, and I can't wait to share my journey and insights with you. Let's embark on this delectable adventure together, celebrating the world of culinary excellence.
About Thermodyne 
Founded in 1987, Thermodyne Food Service Products, Inc. specialized in the manufacturing of both countertop and full-sized slow cook and hold ovens. Each unit features Thermodyne's patented Fluid Shelf Technology, in which low-temperature heat is transferred throughout each shelf rather than through the air. This not only ensures food quality and safety, but also allows food products to be held for extended periods. For more information, call 888-310-7352.